Randy Smerik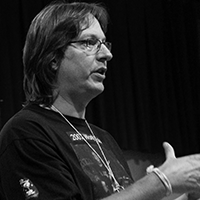 » Randy Smerik is an experienced serial entrepreneur, with over 25 years' experience in the high technology fields of mobile, networking, SaaS, database systems, and semi-conductors. Randy's background and experience includes: Founder/CEO of Osunatech, Inc., VP/GM of LSI Corp's Networking business which he led after LSI acquired his company Tarari, Inc. Randy was the Founder and President/CEO of Tarari which focused on software and silicon solutions for deep packet inspection. Before Tarari, Randy was General Manager of Intel's Network Equipment Division, which he joined as part of the acquisition of IPivot, Inc., where Randy was the VP of Product Development/Marketing. Previous to IPivot, Randy was the AVP running Teradata Data Warehousing. Randy has also held executive and senior leadership positions at BEA Systems, NCR Corporation, and AT&T. In addition to high tech, Randy owns the San Diego-based restaurant, Solare Ristorante, and is on the Board of Directors for Fortaleza Tequila (Jalisco, Mexico). A frequent industry speaker in the areas of venture capital and entrepreneurship, Randy is an active angel investor and advisor to a variety of startups, incubators, and investment organizations.
Alistair Croll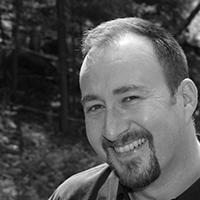 » Alistair has been an entrepreneur, author, and public speaker for nearly 20 years. He's worked on a variety of topics—from web performance, to big data, to cloud computing, to startups—in that time. In 2001, he co-founded web performance startup Coradiant (acquired by BMC in 2011), and since that time has also launched Rednod, CloudOps, Bitcurrent, Year One Labs, and several other early-stage companies.
» Alistair chairs O'Reilly Media's Strata + Hadoop World and the International Startup Festival, and founded the Bitnorth conference. A sought-after speaker on technology and entrepreneurship, he's written four books including the best-selling Lean Analytics which is being translated into eight languages. He is also an active advisor to several startup accelerators including Founderfuel and The Hive. His latest project, Tilt the Windmill looks at how large organizations balance sustainable growth with disruptive innovation.
» Alistair lives in Montreal, Canada and tries to mitigate chronic ADD by writing about far too many things at Solve For Interesting.